About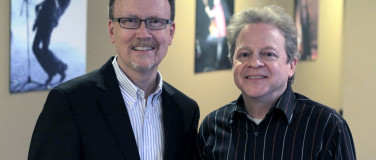 DR Artist Management, LLC is a multi-faceted company that specializes in artist management, talent buying, concert promotion and event consulting.  Founders Charles Dorris and Gerald Roy have been involved in the concert and event industry for over 30 years and have worked with thousands of concerts and events.
Let us use our expertise to help you in planning a live event. DR Artist Management, LLC has a proven track record in a relationship driven industry.  Let us put our experience and relationships to work for you!
News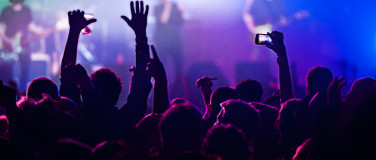 CARMAN is #1 Most Searched Artist On iTickets.com
The second most visited website in Christian music, iTickets.com, has reported that their #1 most searched for artist for 2014 was CARMAN. 
iTickets is the #1 seller of tickets in the Christian touring realm and was the first major online ticketing service in the industry.  iTickets handles ticketing for many of the biggest names in Christian and Gospel music.
Andy Fry of iTickets stated, "That's pretty amazing when you think about all the artists folks could search for like Hillsong, Jesus Culture, Switchfoot, Bethel Music Etc.  So many major events we have on sale but with Carman, there's truly staying power, momentum and he has the most loyal fanbase! "
iTickets is the exclusive ticketing service utilized by CARMAN and tour promoter DR Artist Management, LLC.
---
Carman Tour 2015 Launches With Sellouts
The second leg of the "NO PLAN B TOUR" with CARMAN kicked off in February with a string of sellouts.  The first 11 concerts included 9 sellouts.  The sellouts were in Largo, FL, Winterhaven, FL, Naples, FL, Naples, FL, Jacksonville, FL, North Port, FL, Crystal River, FL, Ft. Smith, AR, Tulsa, OK and Oklahoma City, OK.
The tour began mid-year in 2014 touring 52 cities before taking Dec-Jan off.  CARMAN'S latest release (his first in 12 years) "NO PLAN B" hit the stores May 27, 2014.
The tour features 6 digital screens that offer stunning visuals throughout the entire set.  CARMAN sings selections from "NO PLAN B" along with many of his iconic hits from the past.
The tour is exclusively promoted by Charles Dorris and Gerald Roy through their company, DR Artist Management, LLC.  The tour is sponsored by Child Fund International and will continue through fall 2015.
---
CARMAN

"NO PLAN B TOUR" 2015
After a 14 year hiatus CARMAN performed 52 concerts in 2014 and continues his NEW TOUR into 2015.
We are looking for a few more host churches that will allow us to promote CARMAN in your community at NO CHARGE to the church.
Each night is full of ministry and music and CARMAN extends an ALTER CALL each night.
Tickets are ONLY $10 with 18 and under FREE.  (VIP and Gold tickets are also available)
This is a great opportunity for your church to have a top Christian singer with no financial risk.  You provide the facility and some help the day of the show and we will pay for advertising and promotion.  Let us know ASAP if you are interested.
Projects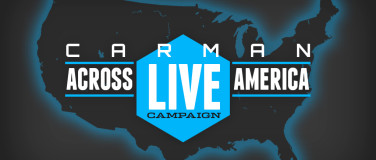 Artists: Reba, Randy Travis, Kenny Rogers, Switchfoot, Casting Crowns, Gaither Vocal Band, Ricky Skaggs, Stevie Wonder, Phil Collins, Eric Clapton, Garth Brooks, Barry Manilow, Diana Ross, Mercy Me, Third Day, Newsboys, Toby Mac, Sandi Patty, Ronnie Milsap, Carman, Guy Penrod, Buddy Jewell, Gary Morris, The Oak Ridge Boys, Wynonna, AC/DC, Steven Curtis Chapman, and many, many more.
Corporate Clients: Red Man, Nicoderm-CQ, True Value Hardware, Dodge Trucks, Dole Pineapple, Kraft, Proctor & Gamble, Philip Morris USA, BC Powders, Ford Lincoln, Coca-Cola, KFC, Papa Johns Pizza, Chic-Fil-A, World Vision, Child Fund, Compassion, Feed The Children and others.